US Dollar index falls as the North American stock markets show new signs of recovery
01.10.2020
US Dollar index falls as the North American stock markets show new signs of recovery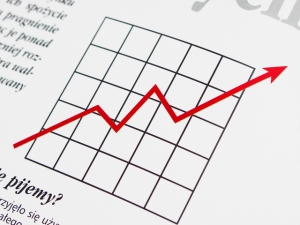 Today's expected range for the Canadian Dollar against the major currencies:
US Dollar         1.3250-1.3350
Euro                 1.5600-1.5700
Sterling            1.7150-1.7250
The US Dollar index is weaker this morning as the North American stock markets rallied on signs that the Democrats and Republicans are inching closer towards an agreement on a stimulus package that the US economy needs. Stock markets recovered throughout the day yesterday and finished strong and look set to continue to move forward on the opening today, a quick deal will be essential for the US economy as Congress is expected to shutdown for the upcoming elections and a number of large companies have announced layoffs that will drive unemployment higher. I think volatility will remain the key for stock markets and the dollar in coming weeks leading up to the election.
The Canadian Dollar has benefitted from the weaker US Dollar with USD.CAD opening the day at 1.3290 (0.7524) which is the Loonie's best level in a few days. Yesterday's July GDP growth rate came in as expected at 3% but it did show a worrying decline in the rate of recovery as the June numbers showed a 6.5% increase. If the virus numbers in Canada continue to climb then the economy and the dollar could be in for a tough third and fourth quarter but for the short-term the Loonie should be able to show some signs of improvement.
Lots of secondary data on the calendar for today out of both the US and Canada, the US Dollar should remain weak as long as the stock market continues to rise but as I mentioned volatility will remain high for both the stock and currency markets so make sure you leave orders to take advantage of the volatility in case there is a quick turnaround.
Comment (0)
Also read
27.09.2022
Today's expected range for the Canadian Dollar against the major currencies:
US Dollar             1.3650-1.3750
Euro                     1.3150-1.3250
Sterling                1.4750-1.4850
13.11.2020
Today's expected range for the Canadian Dollar against the major currencies:
US Dollar         1.3150-1.3250
Euro                 1.5500-1.5600
Sterling            1.7250-1.7350
15.05.2023
Today's expected range for the Canadian Dollar against the major currencies:
US Dollar         1.3450-1.3550
Euro                 1.4650-1.4750
Sterling            1.6850-1.6950