Traders are awaiting tomorrow's Canadian and US inflation report
11.07.2023
Traders are awaiting tomorrow's Canadian and US inflation report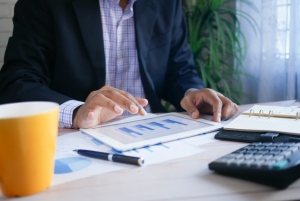 Today's expected range for the Canadian Dollar against the major currencies:
US Dollar         1.3250-1.3350
Euro                 1.4550-1.4650
Sterling            1.7100-1.7200
WTI Oil (opening level) $73.46
The US Dollar index is lower this morning as the Greenback fell to a two-month low in reaction to a number of Federal Reserve speakers yesterday that indicated that they would still need to increase interest rates but the cycle of hikes was coming to an end. These statements will put extra pressure on tomorrow's US Inflation report as if it comes in higher than expected the markets will go crazy, the stock market liked these comments but it will need to see some follow through on a falling inflation rate before we will see any sustained recovery in the market.
Sterling was the big mover overnight as a report on wage growth showed a much higher growth rate than expected and as rapid growth in wages is considered inflationary Sterling traders took the Pound much higher on the expectation that the Bank of England will have to move further on interest rate hikes. GBP.USD in the last 24 hours has jumped from a low of 1.2760 to trade as high as 1.2930 and GBP.CAD has moved from 1.6970 to trade at 1.7150 this morning.
The Canadian Dollar was able to pick up some small gains against the US Dollar but overall, it was not anything significant, Canadian Dollar traders will be waiting to see what happens with the Bank of Canada and the US inflation report tomorrow. USD.CAD remains in the 1.3250-1.3350 trading range and should stay there for the next day.
Nothing of note on the calendar for today, tomorrow will be the big day so for the most part the markets should remain quiet, after a positive day yesterday stocks are again pointing higher so traders will be looking to see a drop in the inflation rate before establishing further gains.
Comment (0)
Also read
04.05.2022
Today's expected range for the Canadian Dollar against the major currencies:
US Dollar             1.2775-1.2875
Euro                     1.3450-1.3550
Sterling                1.6000-1.6100
20.04.2021
Today's expected range for the Canadian Dollar against the major currencies:
US Dollar         1.2500-1.2600
Euro                 1.5050-1.5150
Sterling            1.7450-1.7550
25.10.2023
Today's expected range for the Canadian Dollar against the major currencies:
US Dollar        1.3700-1.3800
Euro                1.4500-1.4600
Sterling           1.6650-1.6750