Inflation in Canada slowed to 5.2% in February, compared to expectations of 5.4%
21.03.2023
Inflation in Canada slowed to 5.2% in February, compared to expectations of 5.4%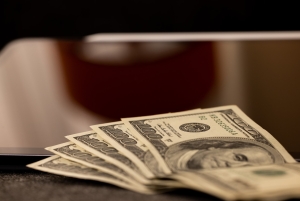 Today's expected range for the Canadian Dollar against the major currencies:
US Dollar         1.3650-1.3750
Euro                 1.4700-1.4800
Sterling            1.6700-1.6800
WTI Oil (opening level) $68.90
The US Dollar index is unchanged this morning as the market continues to monitor the current banking crisis and also awaits the news from the Federal Reserve on interest rates tomorrow. The Credit Suisse takeover by UBS seems to have calmed European markets for the moment but the fact that bondholders have been wiped out in the transaction have many investors worried, also the shares in First Republic (the latest US bank in trouble) have fallen 50% leading many investors to expect a further bailout of the bank.
The Canadian Dollar is unchanged as I write with the February inflation report coming in at 5.2% which was less than the market expectation of 5.4% and down from the January number of 5.9%. USD.CAD opens the day at the 1.3665 (0.7318) level as it looks set to continue to range trade ahead of the Fed announcement tomorrow. This inflation number should allow the Bank of Canada to remain on the sidelines when it comes to interest rate hikes so the Loonie will not get any benefit from future rate hikes in the coming months.
With the calming of the banking crisis for the moment stocks are pointing much higher on the opening so the US Dollar may give back a little strength, all markets should remain steady ahead of tomorrow's Fed announcement.
Comment (0)
Also read
08.10.2020
Today's expected range for the Canadian Dollar against the major currencies:
US Dollar         1.3200-1.3300
Euro                 1.5550-1.5650
Sterling            1.7050-1.7150
13.09.2021
Today's expected range for the Canadian Dollar against the major currencies:
US Dollar             1.2650-1.2750
Euro                     1.4900-1.5000
Sterling                1.7450-1.7550
19.12.2022
Today's expected range for the Canadian Dollar against the major currencies:
US Dollar             1.3600-1.3700
Euro                     1.4450-1.4550
Sterling                1.6600-1.6700