Stocks continue to suffer and the Greenback lost some strength this weekend after the collapse of Silicon Valley Bank and Signature Bank
13.03.2023
Stocks continue to suffer and the Greenback lost some strength this weekend after the collapse of Silicon Valley Bank and Signature Bank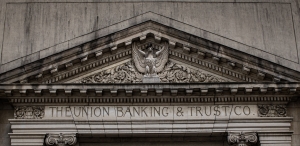 Today's expected range for the Canadian Dollar against the major currencies:
US Dollar         1.3750-1.3850
Euro                 1.4650-1.4750
Sterling            1.6600-1.6700
WTI Oil (opening level) $73.13
The US Dollar index is weaker this morning as the world's financial markets stares a new banking crisis right in the face. With the collapse of SVB and Signature banks this weekend (the 2nd and 3rd largest bank failures in US history) the US Federal Reserve was forced to step in and make depositors whole so as to stop the problems from spreading to more established institutions around the country. Overnight, stocks continued to suffer and the US Dollar has given up some strength as it is now the expectation that the US Federal Reserve will not increase interest rates this month, what a turnaround the market has seen in just a few days.
The Canadian Dollar was able to pick up some strength against the US Dollar as USD.CAD fell to trade at 1.3720 (0.7287) before giving back some of that strength as the night wore on, overall, the Loonie is weaker this morning as it lost ground to the other currencies which performed better against the US Dollar. Canada is not immune to the banking crisis as OSFI (Office of the Superintendent of Financial Institutions) has taken control of SVB's Canadian operations, I don't think this development is all that significant as Canadian banks remain strong but they would not be immune to a banking collapse South of the border.
In a normal week the markets would be getting set for tomorrow's US inflation report but this morning all that has changed, markets will now be watching President Biden's speech about his administration's response to the banking crisis and what he says will set this week's direction on the markets. Currently stocks are pointing about 200 points lower and volatility will be severe.
Comment (0)
Also read
08.05.2023
Today's expected range for the Canadian Dollar against the major currencies:
US Dollar         1.3300-1.3400
Euro                 1.4700-1.4800
Sterling            1.6825-1.6925
13.09.2022
Today's expected range for the Canadian Dollar against the major currencies:
US Dollar             1.2900-1.3000
Euro                     1.3150-1.3250
Sterling                1.5150-1.5250
16.10.2020
Today's expected range for the Canadian Dollar against the major currencies:
US Dollar         1.3150-1.3250
Euro                 1.5450-1.5550
Sterling            1.7000-1.7100