US Dollar index descends as Trump is getting ready to come back to the White House
05.10.2020
US Dollar index descends as Trump is getting ready to come back to the White House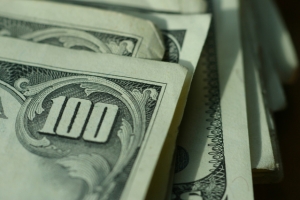 Today's expected range for the Canadian Dollar against the major currencies:
US Dollar         1.3225-1.3375
Euro                 1.5575-1.5675
Sterling            1.7175-1.7275
The US Dollar index is weaker this morning as markets are closely watching reports on the Presidents health. Stocks are pointing higher this morning as the Presidents medical team have reported that he may be able to head back to the White House tomorrow and he was seen taking a drive-by thanking his supporters outside of the hospital. In the other dominating theme for the week Brexit negotiations continue as both the EU and UK try and reach a deal as time is running out to get a deal done before the end of the year.
The Canadian Dollar was able to take advantage of the weaker US Dollar with USD.CAD opening the week at the 1.3275 (0.7532) level. Once again there is very little happening domestically that is going to push the Loonie around and it may stay that way until Friday when we get a look at the Canadian Employment situation for September.
It is a relatively quiet week on the calendar with the highlights the release of the Federal Reserve meeting minutes on Wednesday and the aforementioned Canadian Employment report on Friday. Ahead of that the markets will be watching for Trump's health condition and if it does worsen then I think you will see stocks fall off once again and the US Dollar will jump.
Comment (0)
Also read
08.12.2021
Today's expected range for the Canadian Dollar against the major currencies:
US Dollar             1.2600-1.2700
Euro                     1.4250-1.4350
Sterling                1.6650-1.6750
09.06.2022
Today's expected range for the Canadian Dollar against the major currencies:
US Dollar             1.2525-1.2625
Euro                     1.3450-1.3550
Sterling                1.5725-1.5825
11.03.2021
Today's expected range for the Canadian Dollar against the major currencies:
US Dollar         1.2550-1.2650
Euro                 1.5000-1.5100
Sterling            1.7500-1.7600