The Canadian economic growth in March is supposed to be down compared to the February rate
28.04.2023
The Canadian economic growth in March is supposed to be down compared to the February rate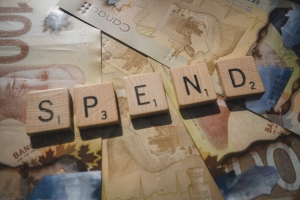 Today's expected range for the Canadian Dollar against the major currencies:
US Dollar         1.3600-1.3700
Euro                 1.4950-1.5050
Sterling            1.7000-1.7100
WTI Oil (opening level) $74.95
The US Dollar index is marginally stronger this morning as the markets closes out the month but overall, the index will still post a loss for the month. Yesterday saw the US 1st quarter GDP report show that the economy slowed to an annualized growth rate of 1.1% which will put the Federal Reserve in a difficult position as inflation remains high and growth is starting to slow. The Fed will certainly push through another interest rate hike next week but the markets will want to see what their future plans are going to be.
The Canadian Dollar continues to lose ground as USD.CAD opens the day near the 1.3660 (0.7337) level and I think there is room for the rate to go higher this morning. The Canadian GDP report is expected to show that the economy grew 0.3% in March which would be down from February's growth rate of 0.5% and is pushing the economy towards a recession. A poor number this morning would push the Loonie higher and may force the Bank of Canada to consider interest rate cuts at some point this year.
Stocks are in for another rough opening as Amazon has reported poor numbers this morning, the US Dollar should remain supported throughout the session.
Comment (0)
Also read
14.03.2022
Today's expected range for the Canadian Dollar against the major currencies:
US Dollar             1.2725-1.2825
Euro                     1.3950-1.4050
Sterling                1.6600-1.6700
02.12.2021
Today's expected range for the Canadian Dollar against the major currencies:
US Dollar             1.2750-1.2850
Euro                     1.4500-1.4600
Sterling                1.7050-1.7150
13.04.2023
Today's expected range for the Canadian Dollar against the major currencies:
US Dollar         1.3350-1.3450
Euro                 1.4700-1.4800
Sterling            1.6700-1.6800