USD rose a little as markets react to increasing Covid cases
07.12.2020
USD rose a little as markets react to increasing Covid cases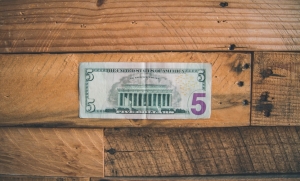 Today's expected range for the Canadian Dollar against the major currencies:
US Dollar         1.2775-1.2875
Euro                 1.5500-1.5600
Sterling            1.7000-1.7100
The US Dollar index is marginally higher this morning as markets react to the growing virus count in the US and the additional lockdowns that are being implemented around the country to try and combat the number of hospitalizations that is causing the US health care system to overload.
In the UK, all market eyes are on the Brexit negotiations as they reach their pressure filled conclusion. Sterling has had a big overnight drop as reports indicate that there are still significant differences to be worked out before tonight's deadline and the possibility of a no-deal Brexit takes shape. GBP.USD dropped some almost 200 points at one point last night highlighting just what will happen if a deal cannot be reached.
The Canadian Dollar opens the week with a positive tone but it is off its best levels of the overnight session. USD.CAD opens the day at the at the 1.2810 (0.7806) level which is another 2-year high for the Loonie, the exchange rate did spend some time below the 1.2800 (0.7813) level but with the strong US Dollar it could not hold onto that level of strength. The Loonie also picked up some strength against the Euro and Pound so overall a strong start to the week.
Nothing on the calendar today but on Wednesday we will get the Bank of Canada interest rate announcement so Canadian markets will be looking for comments on the recovery and the need for further stimulus. We may see some volatility around that announcement, US Dollar buyers may want to take advantage of these levels at the moment.
Comment (0)
Also read
30.11.2021
Today's expected range for the Canadian Dollar against the major currencies:
US Dollar             1.2750-1.2850
Euro                     1.4450-1.4550
Sterling                1.7000-1.7100
29.11.2023
Today's expected range for the Canadian Dollar against the major currencies:
US Dollar        1.3550-1.3650
Euro                1.4850-1.4950
Sterling           1.7175-1.7275
01.12.2023
Today's expected range for the Canadian Dollar against the major currencies:
US Dollar        1.3500-1.3600
Euro                1.4700-1.4800
Sterling           1.7100-1.7200