USD weakens as investors await the FED interest hike announcement
14.03.2022
USD weakens as investors await the FED interest hike announcement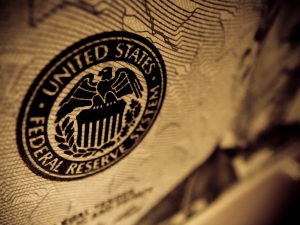 Today's expected range for the Canadian Dollar against the major currencies:
US Dollar             1.2725-1.2825
Euro                     1.3950-1.4050
Sterling                1.6600-1.6700
USD.RUB (opening level) 118.00-(Ruble remains weak and volatile)
WTI (opening level) $103.15
The US Dollar index is marginally weaker this morning as the markets get ready for the US interest rate announcement on Wednesday. Ahead of this announcement the war in Ukraine presses on and most experts agree that it is not going as well as Russia thought it would, there are reports this morning that Russia has asked China for military assistance which if true is probably more of a political request to try and draw China into the conflict than a military request. There are also reports that Russia will move to the Chinese Yuan as their reserve currency in order to help repay foreign owned bonds, clearly a sign that sanctions are having an effect on the Russian economy.
The Canadian Dollar opens the week at the 1.2775 (0.7859) level so the currency pair seems to have stabilized for the moment. Friday saw the Canadian economy blow the doors off the employment report where 336K new jobs were created last month, the Loonie did rally a little on the report but with all that is going on in the world it would have been tough for that strength to continue.
All market eyes this week will be on the Federal Reserve which will announce the first interest rate hike in the US since December 2018 on Wednesday. Of interest to market investors will be the size of the increase, an indication of how many interest rate hikes we will see this year, how long inflation will remain high and what effect will the war on Ukraine have on the Fed's plans. Stock and currency markets around the world will be looking for guidance on all of these issues.
After a tough session in Asia, European stocks were all higher at one point overnight before giving up some strength, North American stocks are pointing to a lower opening so the US Dollar should remain supported throughout the day.
Comment (0)
Also read
16.06.2021
Today's expected range for the Canadian Dollar against the major currencies:
US Dollar         1.2150-1.2250
Euro                 1.4700-1.4800
Sterling            1.7150-1.7250
30.11.2023
Today's expected range for the Canadian Dollar against the major currencies:
US Dollar        1.3550-1.3650
Euro                1.4825-1.4925
Sterling           1.7175-1.7275
07.12.2020
Today's expected range for the Canadian Dollar against the major currencies:
US Dollar         1.2775-1.2875
Euro                 1.5500-1.5600
Sterling            1.7000-1.7100