American dollar extends its gains as traders digest the release of the FED's July meeting minutes
18.08.2022
American dollar extends its gains as traders digest the release of the FED's July meeting minutes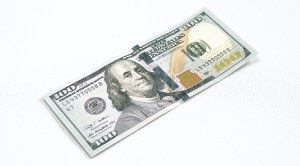 Today's expected range for the Canadian Dollar against the major currencies:
US Dollar             1.2850-1.2950
Euro                     1.3075-1.3175
Sterling                1.5500-1.5600
WTI Oil (opening level) $89.20
The US Dollar index is marginally stronger this morning as it held onto yesterday's gains after the release of the Federal Reserve July meeting minutes. Once again, the Fed reiterated its plan to continue to fight inflation even at the risk of a recession but that a recession is not a forgone conclusion at this point. I think it is safe to say that the US Dollar will remain supported as long as the Fed continues with this policy, markets are now pricing in a 40% chance that the Fed will increase interest rate by 0.75% in September.
The Canadian Dollar is unchanged this morning as it had a quiet overnight session, it did pick up some marginal gains against the other currencies as there was a small bump to the commodity currencies from a small overnight rebound in the oil price. Once again, we should see USD.CAD confined to narrow trading ranges over the short-term.
A quiet day on the economic calendar today, stocks are pointing to a small gain on the opening after a down day yesterday. For the most part we should see the currency market remain fairly stable for the rest of the week.
Comment (1)
Also read
15.01.2021
Today's expected range for the Canadian Dollar against the major currencies:
US Dollar         1.2650-1.2750
Euro                 1.5350-1.5450
Sterling            1.7300-1.7400
03.12.2021
Today's expected range for the Canadian Dollar against the major currencies:
US Dollar             1.2750-1.2850
Euro                     1.4400-1.4400
Sterling                1.6950-1.7050
21.07.2021
Today's expected range for the Canadian Dollar against the major currencies:
US Dollar         1.2650-1.2750
Euro                 1.4900-1.5000
Sterling            1.7250-1.7350