American dollar remains supported as traders digest yesterday's hot U.S. inflation data
14.09.2022
American dollar remains supported as traders digest yesterday's hot U.S. inflation data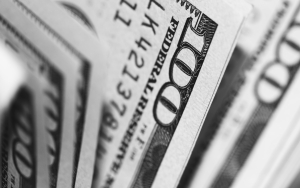 Today's expected range for the Canadian Dollar against the major currencies:
US Dollar             1.3150-1.3250
Euro                     1.3150-1.3250
Sterling                1.5200-1.5300
WTI Oil (opening level) $86.17
The US Dollar index is unchanged this morning but that does not tell the story, yesterday saw a massive jump in the index as the US inflation report came in much hotter than expected. October has been known throughout history as a tough month for stocks and October 2022 will go down in history as one of those days as the Dow Jones Industrial average fell 1,276 points or almost 4% after the US announced that Core Inflation actually rose in August to 6.3% from 5.9% the previous month. The Dollar stabilized overnight but the damage had been done yesterday as EUR.USD fell from a high of 1.0180 to trade at 0.9970, GBP.USD fell from a high of 1.1730 to trade at 1.1490 and finally USD.JPY rose from a low of 142.00 to trade at 144.80. Overnight global stock markets are again all lower, at this point the Dow Jones is predicting a flat opening but it looks like we will have more losses on the books today.
The Canadian Dollar was not immune to the big rise in the Greenback and a drop in stocks. USD.CAD traded this morning near the 1.3200 (0.7576) level and the TSE was down some 1.71% yesterday. The loonie held its ground against the Euro but lost a little to the Pound so overall a tough day for any currency that was not called the US Dollar.
We get some more US Inflation data out today in terms of the Producer Price index but for the most part markets will turn their attention to the US Federal Reserve next week and try and predict if they will actually increase interest rates by a full percentage point instead of the 0.75% that most economists were predicting earlier. Look for the stock market to remain volatile and the US Dollar to remain supported ahead of that meeting.
Comment (0)
Also read
15.01.2021
Today's expected range for the Canadian Dollar against the major currencies:
US Dollar         1.2650-1.2750
Euro                 1.5350-1.5450
Sterling            1.7300-1.7400
16.04.2021
Today's expected range for the Canadian Dollar against the major currencies:
US Dollar         1.2500-1.2600
Euro                 1.4950-1.5050
Sterling            1.7200-1.7300
29.06.2022
Today's expected range for the Canadian Dollar against the major currencies:
US Dollar             1.2800-1.2900
Euro                     1.3500-1.3600
Sterling                1.5550-1.5650