USD index moves higher as FED is determined to combat inflation with further rate hikes
05.01.2023
USD index moves higher as FED is determined to combat inflation with further rate hikes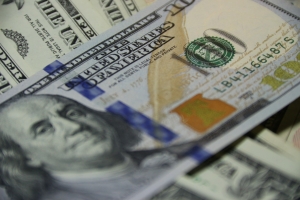 Today's expected range for the Canadian Dollar against the major currencies:
US Dollar             1.3500-1.3600
Euro                     1.4250-1.4350
Sterling                1.6150-1.6250
WTI Oil (opening level) $74.34
The US Dollar Index is marginally higher this morning following the minutes from the last Federal Reserve meeting being released yesterday. Basically, the Fed was in agreement that the pace of interest rate hikes should slow but they indicated that they would stay focused on increasing interest rates until inflation could show a sustainable path to get back to the 2% level. The questions that most investors will want answered is will this policy involve 0.25% or 0.5% increases going forward, how long will it take and will it lead to a recession in the coming months. In the short-term the US Dollar should remain supported by stronger interest rates in the US.
The Canadian Dollar has held onto its strength from yesterday as USD.CAD still trades near the 1.3500 (0.7407) level this morning. This morning the October trade report showed that Canada's balance of trade continues to move back and forth from a surplus to deficit on a monthly basis with October showing that imports once again outweighed exports. As an export-based country this can not be a good situation for the economy and if it continues it will be a drag on the Canadian Dollar going forward and USD.CAD is slowly moving higher.
After a positive day yesterday, stocks are once again pointing lower on the opening so the back-and-forth motion of the equity markets continues. Tomorrow investors will be looking to see what the labour market is doing with the expectation that the US economy created some 200K new jobs last month being tested by recent announcement of massive layoffs at Salesforce and Amazon which could indicate the economy is moving quickly towards recession.
Comment (0)
Also read
05.01.2021
Today's expected range for the Canadian Dollar against the major currencies:
US Dollar         1.2700-1.2800
Euro                 1.5600-1.5700
Sterling            1.7300-1.7400
08.06.2022
Today's expected range for the Canadian Dollar against the major currencies:
US Dollar             1.2500-1.2600
Euro                     1.3425-1.3525
Sterling                1.5700-1.5800
19.05.2022
Today's expected range for the Canadian Dollar against the major currencies:
US Dollar             1.2775-1.2875
Euro                     1.3450-1.3550
Sterling                1.5900-1.6000