Euro and Pound Sterling considerably outclassed the US Dollar on the currency market
09.02.2023
Euro and Pound Sterling considerably outclassed the US Dollar on the currency market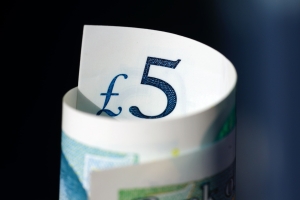 Today's expected range for the Canadian Dollar against the major currencies:
US Dollar         1.3350-1.3450
Euro                 1.4450-1.4550
Sterling            1.6200-1.6300
WTI Oil (opening level) $77.80
The US Dollar index is marginally weaker this morning in a quiet overnight session as the market continues to digest the comments from US Fed officials that interest rates are going higher to continue the battle on inflation.
The Canadian Dollar was able to pick up some gains on its Southern neighbour but still is range trading as USD.CAD opens the day near the 1.3400 (0.7463) level which is lower than the overnight high near 1.3450 (0.7435). On the negative side the Loonie lost considerable ground to the Euro and Pound as both of those currencies significantly outperformed the US Dollar and moved much higher over the session.
It should be a quiet day on the currency market again today with just the weekly US jobless claims on tap. Stocks are poised for a strong opening as the equity market keeps moving back and forth, I think that will remain the case until we get next week's US Inflation report released.
Comment (1)
Also read
05.11.2021
Today's expected range for the Canadian Dollar against the major currencies:
US Dollar             1.2400-1.2500
Euro                     1.4325-1.4425
Sterling                1.6725-1.6825
06.10.2023
Today's expected range for the Canadian Dollar against the major currencies:
US Dollar        1.3650-1.3750
Euro                1.4425-1.4525
Sterling           1.6700-1.6800
10.11.2020
Today's expected range for the Canadian Dollar against the major currencies:
US Dollar         1.2975-1.3075
Euro                 1.5350-1.5450
Sterling            1.7200-1.7300