Even after a weak patch, America's economy is still performing well
16.02.2023
Even after a weak patch, America's economy is still performing well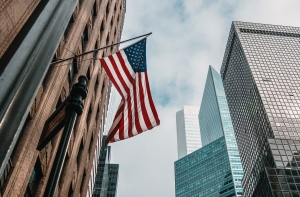 Today's expected range for the Canadian Dollar against the major currencies:
US Dollar         1.3350-1.3450
Euro                 1.4300-1.4400
Sterling            1.6100-1.6200
WTI Oil (opening level) $78.77
The US Dollar index is marginally weaker this morning as the Dollar gave back some of its strength from earlier in the week, the better than expected US Retail Sales report continues to show that the US economy is still performing well and holding off the dreaded recession for a while at least. The bigger question will be if the Fed decides to increase interest rates even higher how long can the economy hold on?
The Canadian Dollar is pretty much unchanged this morning as I did not even have to adjust any of the expected ranges, it continues to range trade for the short-term and really gets its only direction from movement in the US Dollar. USD.CAD opens the day near the 1.3400 (0.7463) level and looks set to continue close to current ranges.
Nothing major on the calendar today, after a small gain yesterday stocks are pointing lower on the opening so we may see the US Dollar recover a little.
Comment (0)
Also read
10.08.2023
Today's expected range for the Canadian Dollar against the major currencies:
US Dollar         1.3350-1.3450
Euro                 1.4700-1.4800
Sterling            1.7050-1.7150
21.08.2023
Today's expected range for the Canadian Dollar against the major currencies:
US Dollar         1.3450-1.3550
Euro                 1.4700-1.4800
Sterling            1.7200-1.7300
17.08.2021
Today's expected range for the Canadian Dollar against the major currencies:
US Dollar             1.2550-1.2650
Euro                     1.4850-1.4950
Sterling                1.7350-1.7450