The US dollar jumped this morning after the calls from Fed Officials to increase interest rates
17.02.2023
The US dollar jumped this morning after the calls from Fed Officials to increase interest rates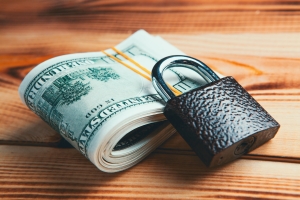 Today's expected range for the Canadian Dollar against the major currencies:
US Dollar         1.3475-1.3575
Euro                 1.4300-1.4400
Sterling            1.6100-1.6200
WTI Oil (opening level) $76.00
The US Dollar index is much stronger this morning as markets reacted to hawkish comments yesterday from a couple of Federal Reserve officials where they stated that the Fed may have to go back to 0.50% interest rate hikes to continue the fight against inflation. Stocks (which were down some 450 points in the US yesterday and are again pointing some 150 points lower on the opening) did not like these comments and the dollar has soared as a result. EUR.USD fell from a high of 1.0715 to trade at 1.0620, GBP.USD fell to trade as low as 1.1920 and USD.JPY jumped over 100 points at one point during the night so overall a new 6-week high for the US Dollar index.
The Canadian Dollar was not immune from the strength in the US Dollar as USD.CAD reached a high of 1.3530 (0.7390) before pulling back a little this morning. On the positive side the Loonie is almost unchanged against the other currencies so it was able to hold its own during the session.
We get some secondary Canadian data in the form of raw material prices but for the most part all market eyes will be on just how far the stock market will fall and how high US Dollar can jump after these Fed comments spooked the market.
Comment (0)
Also read
19.01.2021
Today's expected range for the Canadian Dollar against the major currencies:
US Dollar         1.2700-1.2800
Euro                 1.5400-1.5500
Sterling            1.7300-1.7400
04.08.2021
Today's expected range for the Canadian Dollar against the major currencies:
US Dollar         1.2500-1.2600
Euro                 1.4850-1.4950
Sterling            1.7450-1.7550
21.10.2020
Today's expected range for the Canadian Dollar against the major currencies:
US Dollar         1.3100-1.3200
Euro                 1.5500-1.5600
Sterling            1.7050-1.7150