Western currencies are still under pressure because of the rise of the US dollar
24.02.2023
Western currencies are still under pressure because of the rise of the US dollar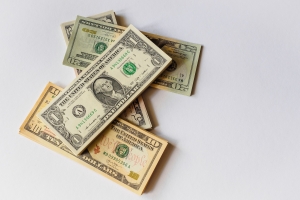 Today's expected range for the Canadian Dollar against the major currencies:
US Dollar         1.3550-1.3650
Euro                 1.4350-1.4450
Sterling            1.6250-1.6350
WTI Oil (opening level) $75.90
The US Dollar index is again stronger this morning which will mark the fourth consecutive week of gains for the US Dollar index. The Greenback continues to benefit from the expectation that the Federal Reserve will continue to increase interest rates in its battle with inflation. Despite the higher interest rates the US Labour market remains robust and the economy is hanging tough in the face of inflation that is proving difficult to bring under control and get back to the 2% range.
The Canadian Dollar like other Western currencies remains under pressure as USD.CAD has again moved higher and opens the day near the 1.3600 (0.7353) level. The Loonie has held its ground against the other currencies so overall it is not doing that bad.
Stocks continue their up and down pattern as they are pointing lower on the opening, investors will be watching some secondary inflation data out of the US today which if it runs hot will push the US Dollar higher.
Comment (0)
Also read
06.08.2021
Today's expected range for the Canadian Dollar against the major currencies:
US Dollar              1.2475-1.2575
Euro                       1.4800-1.4900
Sterling                 1.7400-1.7500
14.02.2023
Today's expected range for the Canadian Dollar against the major currencies:
US Dollar         1.3250-1.3400
Euro                 1.4300-1.4400
Sterling            1.6200-1.6300
22.12.2020
Today's expected range for the Canadian Dollar against the major currencies:
US Dollar         1.2825-1.2925
Euro                 1.5700-1.5800
Sterling            1.7200-1.7300