UK inflation rate unexpectedly jumped to 10.4% and pushed GBP.USD higher by about 100 points
22.03.2023
UK inflation rate unexpectedly jumped to 10.4% and pushed GBP.USD higher by about 100 points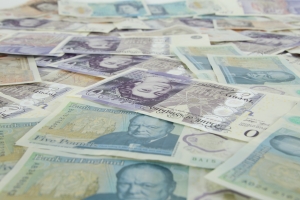 Today's expected range for the Canadian Dollar against the major currencies:
US Dollar         1.3650-1.3750
Euro                 1.4750-1.4850
Sterling            1.6750-1.6850
WTI Oil (opening level) $69.42
The US Dollar index is marginally weaker this morning as the market is squarely focused on the Federal Reserve interest rate announcement this afternoon. My guess is that they will increase interest rates another quarter point but will be more cautious on their view on the economy given the current banking crisis. Stocks were mixed overnight so they will trade with a cautious tone ahead of the Fed and will have another volatile day post announcement.
The big mover overnight was the British Pound that reported higher than expected inflation numbers this morning pushing GBP.USD higher by about 100 points. The Bank of England will now face a dilemma on Thursday as they also have an interest rate announcement to deal with.
Ahead of the Fed the Canadian Dollar is marginally weaker with USD.CAD opening the day at the 1.3700 (0.7299) level, the currency pair is a little lower than it's overnight highs but the course of the Loonie will be deeply impacted by the Fed announcement later today so it may be prudent for US Dollar buyers to lock some of their short-term needs in ahead of the announcement.
Comment (0)
Also read
03.03.2022
Today's expected range for the Canadian Dollar against the major currencies:
US Dollar             1.2600-1.2700
Euro                     1.3950-1.4050
Sterling                1.6900-1.7000
09.07.2021
Today's expected range for the Canadian Dollar against the major currencies:
US Dollar         1.2450-1.2550
Euro                 1.4800-1.4900
Sterling            1.7250-1.7350
12.08.2021
Today's expected range for the Canadian Dollar against the major currencies:
US Dollar              1.2475-1.2575
Euro                       1.4650-1.4750
Sterling                 1.7300-1.7400