PCE Core Price Index showed that US inflation is calming down
31.03.2023
PCE Core Price Index showed that US inflation is calming down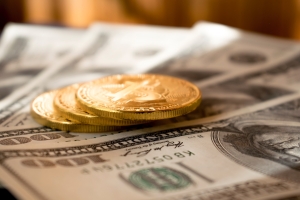 Today's expected range for the Canadian Dollar against the major currencies:
US Dollar         1.3500-1.3600
Euro                 1.4700-1.4800
Sterling            1.6750-1.6850
WTI Oil (opening level) $74.77
The US Dollar index is marginally higher this morning as the markets continue to calm down as the banking crisis seems to have eased for the moment. This morning, the US economy reported some early inflation data in the form of the PCE Core Price index and it showed that inflation fell to 4.6% year-over-year. Some market watchers report that the Fed watches this number more so than the actual CPI report as it factors out items like food and energy which of course does none of us any good as they are the things, we pay the most for. In any case it looks like US inflation is continuing to moderate which may bring the Fed to the point where it will pull back on interest rate hikes.
The Canadian Dollar lost a little ground to the US Dollar overnight and opens the day near the 1.3550 (0.7380) level. This morning's activity saw the report that the Canadian economy grew 0.5% in January which is a stronger start to the year than economists were expecting and puts a halt to talk of a recession for the moment. The preliminary number for February shows a growth rate of 0.3% so overall the Canadian economy is remaining in positive territory but is on a knife's edge and could still fall into recession at any time. USD.CAD remained at 1.3550 after the report so the Loonie was not able to make any gains on the positive news.
Comment (0)
Also read
09.03.2023
Today's expected range for the Canadian Dollar against the major currencies:
US Dollar         1.3750-1.3850
Euro                 1.4525-1.4625
Sterling            1.6400-1.6500
15.01.2021
Today's expected range for the Canadian Dollar against the major currencies:
US Dollar         1.2650-1.2750
Euro                 1.5350-1.5450
Sterling            1.7300-1.7400
10.02.2022
Today's expected range for the Canadian Dollar against the major currencies:
US Dollar             1.2600-1.2750
Euro                     1.4400-1.4550
Sterling                1.7150-1.7300