The Greenback received some gains on Friday after data showed an increase in jobs in the US economy
10.04.2023
The Greenback received some gains on Friday after data showed an increase in jobs in the US economy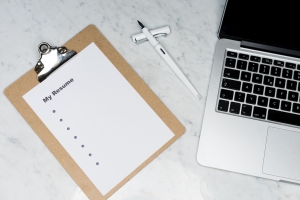 Today's expected range for the Canadian Dollar against the major currencies:
US Dollar         1.3450-1.3550
Euro                 1.4650-1.4750
Sterling            1.6725-1.6825
WTI Oil (opening level) $80.65
The US Dollar index is marginally stronger this morning in a quiet market as Europe is still closed for the Easter holiday. The Greenback received a boost from Friday's strong jobs report which showed that the US economy created another 236,000 in March, which while showing a slowing trend in job creation will still allow the Federal Reserve to increase interest rates in early May.
The Canadian Dollar has picked up some strength against the US Dollar over the last few sessions but it did lose some ground since Friday's employment numbers as USD.CAD opens the week near the 1.3500 (0.7407) level. The Loonie did pick up some small gains against the other currencies so overall a positive start to the week for the Canadian Dollar and we will see if it can continue to strengthen.
Nothing on the calendar to start the week but it will get very busy on Wednesday with the US Inflation report for March, the Bank of Canada interest rate announcement and their Quarterly Monetary Policy Report, we will see more volatility as the week progresses.
Comment (0)
Also read
15.03.2022
Today's expected range for the Canadian Dollar against the major currencies:
US Dollar             1.2725-1.2825
Euro                     1.3950-1.4050
Sterling                1.6600-1.6700
27.04.2022
Today's expected range for the Canadian Dollar against the major currencies:
US Dollar             1.2800-1.2900
Euro                     1.3550-1.3650
Sterling                1.6100-1.6200
22.03.2023
Today's expected range for the Canadian Dollar against the major currencies:
US Dollar         1.3650-1.3750
Euro                 1.4750-1.4850
Sterling            1.6750-1.6850