The Pound and Euro might show growth against the Greenback due to increasing inflation in the UK compared to slowed inflation in North America
19.04.2023
The Pound and Euro might show growth against the Greenback due to increasing inflation in the UK compared to slowed inflation in North America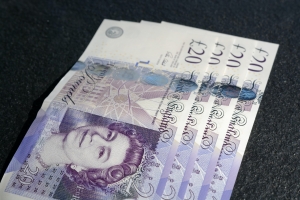 Today's expected range for the Canadian Dollar against the major currencies:
US Dollar         1.3400-1.3500
Euro                 1.4650-1.4750
Sterling            1.6650-1.6750
WTI Oil (opening level) $79.33
The US Dollar index is marginally stronger this morning but it may be difficult for the Greenback to extend any significant gains in the face of inflation data coming out of the UK. This morning the UK economy reported that annualized inflation in the UK was running at 10.1% in March so clearly inflation is not moderating as it is in North America which should lead the Bank of England to continue to be aggressive on interest rates at a time when the Fed is considering bringing an end to its hiking cycle after its May hike. This all should help the Pound and Euro both push higher against the Dollar in the short-term and we will see how it plays out as the summer goes on.
The Canadian Dollar's run of strength against its Southern neighbour has come to an end after our inflation numbers yesterday. Annualized inflation slowed again in March and came in as expected at 4.3% which is its lowest level since August of 2021, USD.CAD rose to trade on the news and hit a high of 1.3450 (0.7435) this morning before pulling back a little to start the North American day. Clearly the Bank of Canada will use this data to remain on the sidelines when it comes to interest rate hikes so the Loonie will not garner any benefit from rising interest rates going forward.
Stocks were lower overnight and are pointing lower to start the day so we may see the Greenback stem some of its losses but overall, the currency market should remain quiet and USD.CAD should range trade around the 1.3450 level throughout the day.
Comment (0)
Also read
13.07.2023
Today's expected range for the Canadian Dollar against the major currencies:
US Dollar         1.3100-1.3200
Euro                 1.4650-1.4750
Sterling            1.7150-1.7250
24.07.2023
Today's expected range for the Canadian Dollar against the major currencies:
US Dollar         1.3150-1.3250
Euro                 1.4600-1.4700
Sterling            1.6900-1.7000
28.09.2020
Today's expected range for the Canadian Dollar against the major currencies:
US Dollar         1.3300-1.3400
Euro                 1.5550-1.5650
Sterling            1.7200-1.7300