Canada's inflation rate rises to 4.4%, higher than expected
17.05.2023
Canada's inflation rate rises to 4.4%, higher than expected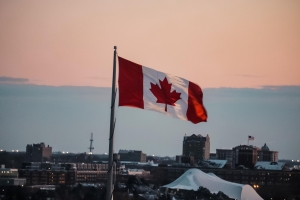 Today's expected range for the Canadian Dollar against the major currencies:
US Dollar         1.3450-1.3550
Euro                 1.4575-1.4675
Sterling            1.6750-1.6850
WTI Oil (opening level) $71.18
The US Dollar index is stronger this morning as safe haven flows continue to move to support the US Dollar while Republicans and Democrats continue to try and hash out a deal to extend the US Debt ceiling so the government can continue to operate. Stocks around the world continue to drop off as investors must express caution with the crazy likelihood that the negotiations do not produce a deal and the US defaults on its debt. If this happens, I would expect that other safe haven currencies like the Yen and Swiss Franc would benefit more than the US Dollar but we shall see what happens.
The Canadian Dollar is weaker against the US Dollar this morning but it has held up better than some of the other currencies as it was able to make gains against both the Euro and Pound overnight. Yesterday saw the Canadian annualized inflation rate jump more than expected, the market was expecting a rate of 4.1% and inflation came in higher at 4.4%. I don't think this jump is enough to get the Bank of Canada considering another interest rate hike but if it is the start of a worrying trend then we may see them make a move down the road.
Nothing of note on the calendar today, stocks are again going to have a tough day as the market awaits word on the debt negotiations.
Comment (0)
Also read
04.01.2021
Today's expected range for the Canadian Dollar against the major currencies:
US Dollar         1.2650-1.2750
Euro                 1.5600-1.5700
Sterling            1.7300-1.7400
20.06.2022
Today's expected range for the Canadian Dollar against the major currencies:
US Dollar             1.2950-1.3050
Euro                     1.3600-1.3700
Sterling                1.5900-1.6000
09.11.2020
Today's expected range for the Canadian Dollar against the major currencies:
US Dollar         1.2950-1.3050
Euro                 1.5475-1.5575
Sterling            1.7075-1.7175