All financial markets are analyzing today's inflation report as it defines the direction of Fed policy
13.06.2023
All financial markets are analyzing today's inflation report as it defines the direction of Fed policy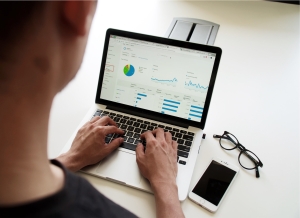 Today's expected range for the Canadian Dollar against the major currencies:
US Dollar         1.3300-1.3400
Euro                 1.4350-1.4450
Sterling            1.6750-1.6850
WTI Oil (opening level) $68.21
The US Dollar index was marginally weaker this morning as the US economy was awaiting the report on what the rate of inflation was doing in May. The market was expecting a year-over-year inflation rate of 5.3% which would be down slightly from the April number of 5.5%. In fact, report showed that Inflation rose at a 4% annual rate in May, the lowest in 2 years.
With the US Federal Reserve announcing on interest rates tomorrow this number will help to determine if they are going to pause on interest rate hikes or continue to go with another 0.25% hike. All financial markets will be watching this report closely to get a sense of what they will do.
The Canadian Dollar continues to range trade against the US Dollar for the moment but it did lose a little ground to the other currencies overnight. What happens to the Loonie in the short-term will be a direct result of today's inflation number and what the Fed does tomorrow.
Stocks, especially tech stocks have been on a good run lately and some writers are even calling it a "bull market" but we will see what happens over the next couple of days if this trend holds in.
Comment (0)
Also read
28.03.2022
Today's expected range for the Canadian Dollar against the major currencies:
US Dollar             1.2450-1.2550
Euro                     1.3700-1.3800
Sterling                1.6350-1.6450
27.09.2022
Today's expected range for the Canadian Dollar against the major currencies:
US Dollar             1.3650-1.3750
Euro                     1.3150-1.3250
Sterling                1.4750-1.4850
28.12.2021
Today's expected range for the Canadian Dollar against the major currencies:
US Dollar             1.2800-1.2900
Euro                     1.4475-1.4575
Sterling                1.7150-1.7250