Stocks are moving lower after China's central bank cut lending rates to stimulate the economy
20.06.2023
Stocks are moving lower after China's central bank cut lending rates to stimulate the economy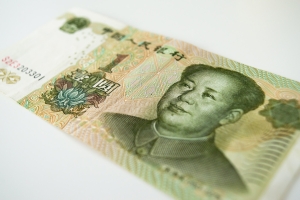 Today's expected range for the Canadian Dollar against the major currencies:
US Dollar         1.3175-1.3275
Euro                 1.4400-1.4500
Sterling            1.6850-1.6950
WTI Oil (opening level) $72.06
The US Dollar index is unchanged this morning despite the overnight news that China was cutting its key lending rates to stimulate growth in their economy. Stock markets overnight were mostly lower on this news as fears mount that a slowdown in China will help to drag down the rest of the world's economy.
The Canadian Dollar gave back some strength yesterday to the US Dollar as USD.CAD moved back above the 1.3200 (0.7576) level for the first time in a couple of days. The Loonie did hold onto its strength against the other currencies so at the moment the Loonie is still faring quite well. Yesterday's Producer Price Index showed that prices continue to fall in the wholesale market which hopefully will translate to consumer prices falling over the medium-term.
Nothing of note on the calendar today, US stocks are showing a big drop on the opening as they play catch-up from their holiday yesterday. Currency markets should remain fairly stable today and as the week moves on.
Comment (0)
Also read
21.12.2021
Today's expected range for the Canadian Dollar against the major currencies:
US Dollar             1.2900-1.3000
Euro                     1.4550-1.4650
Sterling                1.7050-1.7150
20.09.2021
Today's expected range for the Canadian Dollar against the major currencies:
US Dollar             1.2800-1.2900
Euro                     1.4975-1.5075
Sterling                1.7525-1.7625
18.05.2021
Today's expected range for the Canadian Dollar against the major currencies:
US Dollar         1.2100-1.2200
Euro                 1.4650-1.4750
Sterling            1.7050-1.7150