Japan holding interest rates at ultra-low level, while the US raising interest rates to combat inflation
27.06.2023
Japan holding interest rates at ultra-low level, while the US raising interest rates to combat inflation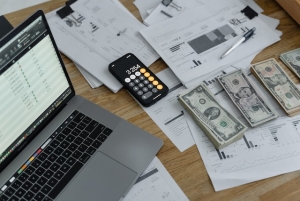 Today's expected range for the Canadian Dollar against the major currencies:
US Dollar         1.3100-1.3200
Euro                 1.4350-1.4450
Sterling            1.6700-1.6800
WTI Oil (opening level) $68.56
The US Dollar index is marginally stronger this morning as it hit a seven-month high in a quiet overnight session. The Dollar moved the most against the Japanese Yen as that country is still using low interest rates to stimulate the economy while the US has increased interest rates to fight inflation. The Euro was the other mover overnight as the Euro jumped on comments from ECB President Lagarde that future rate hikes will be dependent on European economic data.
The Canadian Dollar continues to range trade at the moment in between the 1.3100 (0.7634) and 1.3200 (0.7576) levels. Up today we get the May inflation report where economists are expecting the annualized inflation rate to fall to 3.4% which would be down considerably from the April number of 4.4%. A drop like this may give the Bank of Canada enough impetuous to pause on hiking interest rates at their next meeting but we shall see what they say.
Stocks are looking to recover a little on the opening, we also get some secondary US data out today but for the most part the currency market should remain stable.
Comment (0)
Also read
04.11.2020
Today's expected range for the Canadian Dollar against the major currencies:
US Dollar         1.3100-1.3200
Euro                 1.5375-1.5475
Sterling            1.7100-1.7200
06.03.2023
Today's expected range for the Canadian Dollar against the major currencies:
US Dollar        1.3600-1.3700
Euro                1.4450-1.4650
Sterling           1.6300-1.6400
26.08.2021
Today's expected range for the Canadian Dollar against the major currencies:
US Dollar             1.2550-1.2650
Euro                     1.4800-1.4900
Sterling                1.7300-1.7400