The Loonie had a tough day yesterday due to investor's response to positive inflation numbers
28.06.2023
The Loonie had a tough day yesterday due to investor's response to positive inflation numbers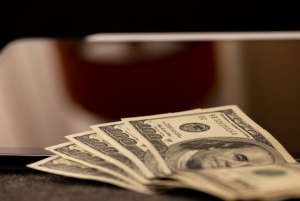 Today's expected range for the Canadian Dollar against the major currencies:
US Dollar         1.3200-1.3300
Euro                 1.4450-1.4550
Sterling            1.6750-1.6850
WTI Oil (opening level) $67.75
The US Dollar index is marginally stronger this morning in another quiet overnight session. The Dollar is making most of its gains against the Japanese Yen as that country's policy of ultra low interest rates is hurting the value of the Yen, USD.JPY reached an overnight high of 144.12 which is a level last seen in November of last year, the Central Bank of Japan has stated that they are watching the decline of the Yen and will intervene in the FX markets if needed. CAD.JPY reached a high of 109.00 a level last seen in September of last year so the Yen is weaker against just about every currency at the moment.
The Canadian Dollar had a tough day yesterday as once again we see that it could not hold onto its strength. The pressure on the Loonie yesterday came from the positive inflation report that showed prices rose by 0.4% in May (expected was 0.5%) and the Core annualized rate fell to 3.7% versus last month that came in at 4.1%. The Bank of Canada will like these numbers as inflation is going in the right direction, investors punished the Canadian Dollar on the expectation that the Bank of Canada will have room to pause on interest rate hikes at their next meeting. We will see what they have to say.
After a strong day yesterday, stocks are pointing lower led once again by the tech sector, markets will be awaiting upcoming speeches from Fed Chair Powell and ECB President Lagarde to see if the drop any hints about future interest rate hikes.
Comment (0)
Also read
27.11.2020
Today's expected range for the Canadian Dollar against the major currencies:
US Dollar         1.2975-1.3075
Euro                 1.5450-1.5550
Sterling            1.7300-1.7400
17.07.2023
Today's expected range for the Canadian Dollar against the major currencies:
US Dollar         1.3200-1.3300
Euro                1.4800-1.4900
Sterling           1.7250-1.7350
09.03.2023
Today's expected range for the Canadian Dollar against the major currencies:
US Dollar         1.3750-1.3850
Euro                 1.4525-1.4625
Sterling            1.6400-1.6500