The US Employment report showed that the economy added over 200k new jobs, missing market expectations
10.07.2023
The US Employment report showed that the economy added over 200k new jobs, missing market expectations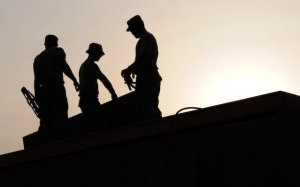 Today's expected range for the Canadian Dollar against the major currencies:
US Dollar         1.3250-1.3350
Euro                 1.4500-1.4600
Sterling            1.6950-1.7050
WTI Oil (opening level) $73.31
The US Dollar index after a tough day on Friday is marginally stronger this morning as a busy week gets underway. Friday's US Employment report showed that just over 200K new jobs were created in the US last month which was the first time the number came in lower than the market expectation in 15 months. The market is looking at this sign that the labour market is slowing down and the Federal Reserve will not have to raise interest rates as much as previously thought but we shall see how that plays out.
The Canadian Dollar is a little stronger this morning as it was able to pick up some small gains on Friday. The Canadian Economy created 60K new jobs last month but the unemployment rate rose to 5.4% which is the second month in a row that the rate has risen which is a sign that the job market in Canada is slowing. This week we get the Bank of Canada interest rate announcement and it is almost positive that they will increase rates by another 0.25% but if in fact the labour market is slowing they may indicate that they will again pause on another hike in the coming weeks which could hurt the Canadian Dollar.
The economic calendar looks very busy this week, in addition to the Bank of Canada interest rate announcement we also get the all-important US inflation report for June on Wednesday, this report will give a clearer picture on what the US Federal Reserve will be doing with interest rates in the coming weeks. After a down day on Friday stocks are pointing to a small jump to start the week, they will most likely remain stable until the inflation report on Wednesday. The US Dollar should remain supported until we see what the reports bring.
Comment (0)
Also read
09.11.2020
Today's expected range for the Canadian Dollar against the major currencies:
US Dollar         1.2950-1.3050
Euro                 1.5475-1.5575
Sterling            1.7075-1.7175
24.02.2021
Today's expected range for the Canadian Dollar against the major currencies:
US Dollar         1.2500-1.2600
Euro                 1.5250-1.5350
Sterling            1.7700-1.7800
04.03.2022
Today's expected range for the Canadian Dollar against the major currencies:
US Dollar             1.2700-1.2800
Euro                     1.3900-1.4000
Sterling                1.6900-1.7000