Stocks around the world fell, while the Greenback reached a two-week high as caution reigned ahead of today's Fed announcement
26.07.2023
Stocks around the world fell, while the Greenback reached a two-week high as caution reigned ahead of today's Fed announcement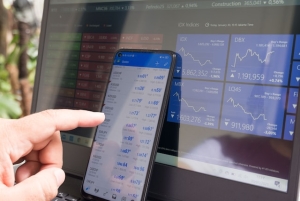 Today's expected range for the Canadian Dollar against the major currencies:
US Dollar         1.3150-1.3250
Euro                 1.4600-1.4700
Sterling            1.7000-1.7100
WTI Oil (opening level) $78.87
The US Dollar index is at a two-week high as the market awaits word from the Federal Reserve later this afternoon on interest rates. It is fully expected that US interest rates will increase by 0.25% which will be the 11th such increase since 2022. More importantly to the market will be what Fed Chair Powell says in his press conference this afternoon on any future rate hikes later this year.
The Canadian Dollar has once again given back some of its gains from earlier in the week as USD.CAD is firmly back above the 1.3200 (0.7576) level as the Canadian market awaits word from the US Federal Reserve. If Powell hints that there is room for another rate hike later in the year then look for USD.CAD to move back above 1.3300 (0.7519) in the coming days. If they hint that future hikes are in doubt the Loonie should pick up some strength.
Stocks around the globe were lower last night and North America is pointing lower on the opening after a mixed day yesterday. Tech giants showed mixed results yesterday as Google had better than expected results while Microsoft fell on poor sales growth. If the Fed hints at future rate hikes this year then look for stocks to fall back quite a bit. 
Comment (1)
Also read
14.04.2022
Today's expected range for the Canadian Dollar against the major currencies:
US Dollar             1.2500-1.2600
Euro                     1.3650-1.3750
Sterling                1.6425-1.6525
05.08.2021
Today's expected range for the Canadian Dollar against the major currencies:
US Dollar         1.2475-1.2575
Euro                 1.4800-1.4900
Sterling            1.7400-1.7500
29.11.2021
Today's expected range for the Canadian Dollar against the major currencies:
US Dollar             1.2700-1.2800
Euro                     1.4350-1.4450
Sterling                1.6950-1.7050