The Fitch debt rating agency downgraded the US credit rating from AAA to AA+
02.08.2023
The Fitch debt rating agency downgraded the US credit rating from AAA to AA+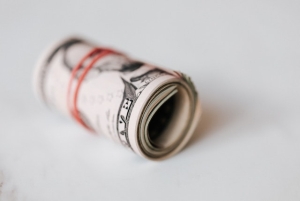 Today's expected range for the Canadian Dollar against the major currencies:
US Dollar         1.3250-1.3350
Euro                 1.4550-1.4650
Sterling            1.6950-1.7050
WTI Oil (opening level) $82.07
The US Dollar index is unchanged this morning despite the unexpected announcement from the Fitch debt rating agency that they were downgrading the US government debt from AAA to AA+. In their statement Fitch cited the deteriorating state of US deficits over the coming years and the constant down to the wire government debt negotiations to increase the debt ceiling that threatens the entire global financial system. For the most part investors sold equities on the report and bought US bonds and despite criticism from the White House of the announcement the Dollar held steady throughout the day.
The Canadian Dollar lost a little more ground yesterday as USD.CAD broke above the 1.3300 (0.7519) level in lacklustre trading. I think the trend of a gradually weakening Loonie will hold over the next few weeks and it would take a big drop in the US Dollar before the Loonie will show any signs of sustained strength. US Dollar buyers should continue to look for any short-term drops in USD.CAD to make some US purchases.
Nothing of note on the calendar today, North American stocks are following the global overnight decline and are poised for a big drop on the opening, the US Dollar should remain steady throughout the day and the FX markets should remain flat until we get Friday's employment data.
Comment (0)
Also read
08.02.2021
Today's expected range for the Canadian Dollar against the major currencies:
US Dollar         1.2750-1.2850
Euro                 1.5300-1.5400
Sterling            1.7450-1.7550
01.09.2023
Today's expected range for the Canadian Dollar against the major currencies:
US Dollar         1.3450-1.3550
Euro                 1.4600-1.4700
Sterling            1.7100-1.7200
25.05.2021
Today's expected range for the Canadian Dollar against the major currencies:
US Dollar         1.2000-1.2100
Euro                 1.4700-1.4800
Sterling            1.7050-1.7150