US consumer prices continued to increase, however, the Fed is on track for a pause in rate rises
13.09.2023
US consumer prices continued to increase, however, the Fed is on track for a pause in rate rises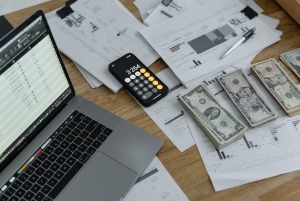 Today's expected range for the Canadian Dollar against the major currencies:
US Dollar        1.3525-1.3625
Euro                1.4500-1.4600
Sterling           1.6850-1.6950
WTI Oil (opening level) $89.37
Economists was expecting today that the inflation rate will have dropped to 3.2% (down from 3.6%) and the important monthly core reading will remain steady at 0.2%. In fact, the CPI, an inflation gauge, rose 3.7% in August from a year earlier, up from July's 3.2% rise. That is hotter than the economists. More likely, the US Dollar give back some strength as it will give the Federal Reserve a clear path to pause on an interest rate hike next month, as was planned.
Nothing really to report for the Loonie at the moment as USD.CAD remains range bound ahead of the US report, USD.CAD opens the day near the 1.3550 (0.7380) level where it will remain until we see the inflation numbers. The Loonie did once again pick up a little strength against the Pound as the UK GDP numbers came in weaker than expected and showed that economy may be heading into a recession.
Stocks at the moment are pointing lower on the opening and they will remain volatile as the inflation report is released, overall look for the markets to have a busy morning and the Dollar to move around after the inflation report.
Comment (0)
Also read
20.03.2023
Today's expected range for the Canadian Dollar against the major currencies:
US Dollar         1.3650-1.3750
Euro                 1.4650-1.4750
Sterling            1.6700-1.6800
03.02.2021
Today's expected range for the Canadian Dollar against the major currencies:
US Dollar         1.2750-1.2850
Euro                 1.5350-1.5450
Sterling            1.7400-1.7500
09.10.2020
Today's expected range for the Canadian Dollar against the major currencies:
US Dollar         1.3100-1.3200
Euro                 1.5500-1.5600
Sterling            1.7000-1.7100