The inflation rate in Canada rose to 4% on higher gasoline price
19.09.2023
The inflation rate in Canada rose to 4% on higher gasoline price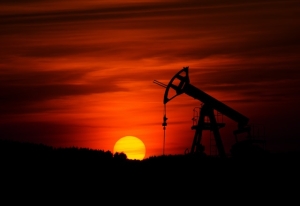 Today's expected range for the Canadian Dollar against the major currencies:
US Dollar        1.3400-1.3500
Euro                1.4350-1.4450
Sterling           1.6600-1.6700
WTI Oil (opening level) $92.54
The US Dollar index is unchanged this morning as markets remain quiet ahead of tomorrow's US Federal Reserve announcement. Ahead of that announcement the recent rise in oil prices is starting to dominate the markets, the oil price is up another 1.14% overnight as supply cuts by Russia and Saudi Arabia are starting to gain traction in the market, this rate of price increases will go a long way to push US inflation higher. It will be interesting to see what the Fed says about the recent rise in oil prices tomorrow as it will give them ammunition to push them towards another interest rate hike in November.
The Canadian Dollar has had a strong reaction to the overnight hike in oil prices as USD.CAD dropped over 100 points in the last day, the currency pair opens the day at the 1.3415 (0.7454) level which is the Loonie's best level in weeks. With the Fed announcement on tap for tomorrow and the possibility of an aggressive Fed it may be wise for US Dollar buyers to take advantage of this move and buy some US just in case of a move higher by the Greenback later in the week.
This morning the Loonie was also front and center with the Canadian Inflation report for August, the market was expecting a jump in inflation to 3.8% which is up from the July 3.2% reading. In fact, Canada's annual inflation rate in August jumped to 4.0. This number may give the Loonie a little bit of a boost as it may push the Bank of Canada back into raising interest rates.
Comment (0)
Also read
09.02.2021
Today's expected range for the Canadian Dollar against the major currencies:
US Dollar         1.2700-1.2800
Euro                 1.5350-1.5450
Sterling            1.7500-1.7600
17.03.2023
Today's expected range for the Canadian Dollar against the major currencies:
US Dollar         1.3700-1.3800
Euro                 1.4525-1.4625
Sterling            1.6550-1.6650
01.12.2022
Today's expected range for the Canadian Dollar against the major currencies:
US Dollar             1.3450-1.3550
Euro                     1.3975-1.4075
Sterling                1.6200-1.6300