Due to the EU and the UK's poor economic performance, there is no currency to take on the Greenback
06.11.2023
Due to the EU and the UK's poor economic performance, there is no currency to take on the Greenback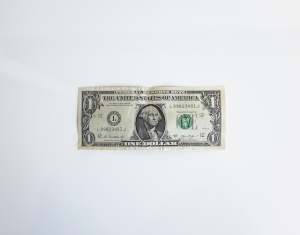 Today's expected range for the Canadian Dollar against the major currencies:
US Dollar        1.3650-1.3750
Euro                1.4650-1.4750
Sterling           1.6900-1.7000
WTI Oil (opening level) $81.59
The US Dollar index is marginally weaker this morning as the Greenback continues to decline after the Fed last week gave hints that they may be done raising interest rates. Stocks continue to gain but after a very strong period last week any further gains may be muted this week as the market calms down again. It is important to remember that any further declines in the Greenback may be limited as other economies like the EU and the UK are not performing very well at the moment and there is no real currency ready to take on the Dollar and exploit any weakness that the Greenback offers. Look for further declines to be muted and interspersed with bouts of strength.
The Canadian Dollar picked up a little further strength from the weaker Greenback as USD.CAD opens the week at the 1.3650 (0.7353) level but the Loonie did not fare as well as some other currencies as the Loonie lost considerable ground to both the Euro and Pound on Friday and again overnight. Once again there is little reason to expect the Loonie to go on a big run and US Dollar buyers should look for small victories as they come.
It is a quiet week on the calendar this week, we get some Canadian trade data and lots of Central Bank speeches, for the most part the currency market should remain stable unless we get any surprises from some of the speeches. Stocks were higher overnight and are pointing to a small gain on the North American opening, they should continue to show small gains as long as the US Dollar remains soft.
Comment (0)
Also read
07.03.2023
Today's expected range for the Canadian Dollar against the major currencies:
US Dollar         1.3600-1.3700
Euro                 1.4400-1.4500
Sterling            1.6325-1.6425
07.12.2023
Today's expected range for the Canadian Dollar against the major currencies:
US Dollar        1.3550-1.3650
Euro                1.4600-1.4700
Sterling           1.7050-1.7150
13.12.2021
Today's expected range for the Canadian Dollar against the major currencies:
US Dollar             1.2700-1.2800
Euro                     1.4350-1.4450
Sterling                1.6900-1.7000