The Greenback weakened today on a drop in the oil price alongside dropping interest rates
17.11.2023
The Greenback weakened today on a drop in the oil price alongside dropping interest rates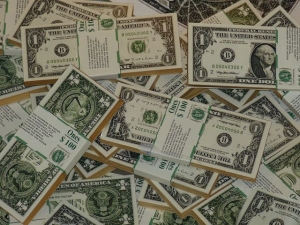 Today's expected range for the Canadian Dollar against the major currencies:
US Dollar        1.3675-1.3775
Euro                1.4850-1.4950
Sterling           1.7000-1.7100
WTI Oil (opening level) $73.90
The US Dollar index is marginally weaker this morning as a further drop in the oil price on worries of a slowing global economy and an uptick in US oil supplies alongside dropping US interest rates have weighed on the Greenback. The 10-year US treasury bond yield has fallen below 4.8% which is the lowest level since September and the oil price sits around $74 a barrel which is down 20% since September. I think it is clear now that the Fed wont raise interest rates again but now the question will be when will they make the first cut?
The Canadian Dollar was able to pick up some small gains against the US Dollar as USD.CAD fell to trade at 1.3710 this morning before giving back some of that strength, the Loonie did not fare as well against the US as some of the other currencies so the Loonie is a bit weaker against the Euro and Pound. A further weakening of the oil price will be an ongoing drag on the Loonie so I will keep an eye on what that market does.
We get some information on the Canadian economy today in the form of the Canadian Retail Sales report for September. The August report showed a decline of 1% and the September number is not expected to be any different so it certainly looks like the Canadian economy is dragging towards a recession. Stocks continue their strong run; they made a small loss yesterday but are pointing higher on the opening today so the US Dollar should remain under pressure.
Comment (0)
Also read
29.06.2023
Today's expected range for the Canadian Dollar against the major currencies:
US Dollar         1.3200-1.3300
Euro                 1.4450-1.4550
Sterling            1.6750-1.6850
21.10.2020
Today's expected range for the Canadian Dollar against the major currencies:
US Dollar         1.3100-1.3200
Euro                 1.5500-1.5600
Sterling            1.7050-1.7150
17.11.2021
Today's expected range for the Canadian Dollar against the major currencies:
US Dollar             1.2500-1.2600
Euro                     1.4175-1.4275
Sterling                1.6850-1.6950