US Fed is likely to raise the interest rate higher than expected, while the Bank of Canada holds the key interest rate steady at 4.5%
08.03.2023
US Fed is likely to raise the interest rate higher than expected, while the Bank of Canada holds the key interest rate steady at 4.5%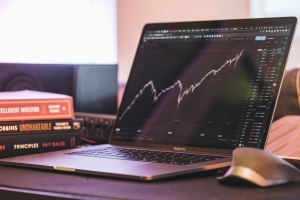 Today's expected range for the Canadian Dollar against the major currencies:
US Dollar         1.3700-1.3800
Euro                 1.4450-1.4550
Sterling            1.6250-1.6350
WTI Oil (opening level) $77.27
The US Dollar index is much higher this morning as Fed Chair Powell has roiled the markets when he made the statement that interest rates will have to go higher than previously thought to tackle high inflation. The Down Jones fell over 1.5%, the TSX fell 1.17%, Oil dropped over $3 a barrel and the US Dollar soared across the board when the index hit a 3-month high. The Fed meets at the end of the month on interest rates and we can be assured that they will continue to increase interest rates at each meeting for the foreseeable future and they should top out near 6%.
The Canadian Dollar might have a tough day yesterday with USD.CAD topping out at 1.3760 (0.7267) before pulling back a little this morning. With the big drop in the oil price the Loonie had really nothing going for it and it also lost some ground to both the Euro and Pound, overall, it certainly looks like the Loonie will remain under pressure for a while and it is possible that USD.CAD will move much higher in the coming weeks as the US Dollar continues to jump.
The Bank of Canada is now front and centre today as they announce their latest interest rate policy and they are expected to keep the key lending rate at 4.5% which would be the exact opposite of what the US Fed is doing. If they make the announcement that interest rate levels will remain at current levels over the short-term then expect the Loonie to take another hit and jump above the 1.3800 (0.7246) level.
Stocks after a really tough day yesterday are pointing to a small gain on the opening but as we have seen that can change quickly, look for the US Dollar to remain supported and the stock market to remain nervous.
Comment (0)
Also read
21.10.2020
Today's expected range for the Canadian Dollar against the major currencies:
US Dollar         1.3100-1.3200
Euro                 1.5500-1.5600
Sterling            1.7050-1.7150
26.10.2020
Today's expected range for the Canadian Dollar against the major currencies:
US Dollar         1.3150-1.3250
Euro                 1.5550-1.5650
Sterling            1.7175-1.7275
08.07.2021
Today's expected range for the Canadian Dollar against the major currencies:
US Dollar         1.2525-1.2625
Euro                 1.4850-1.4950
Sterling            1.7250-1.7350